Main content starts here, tab to start navigating
Our Story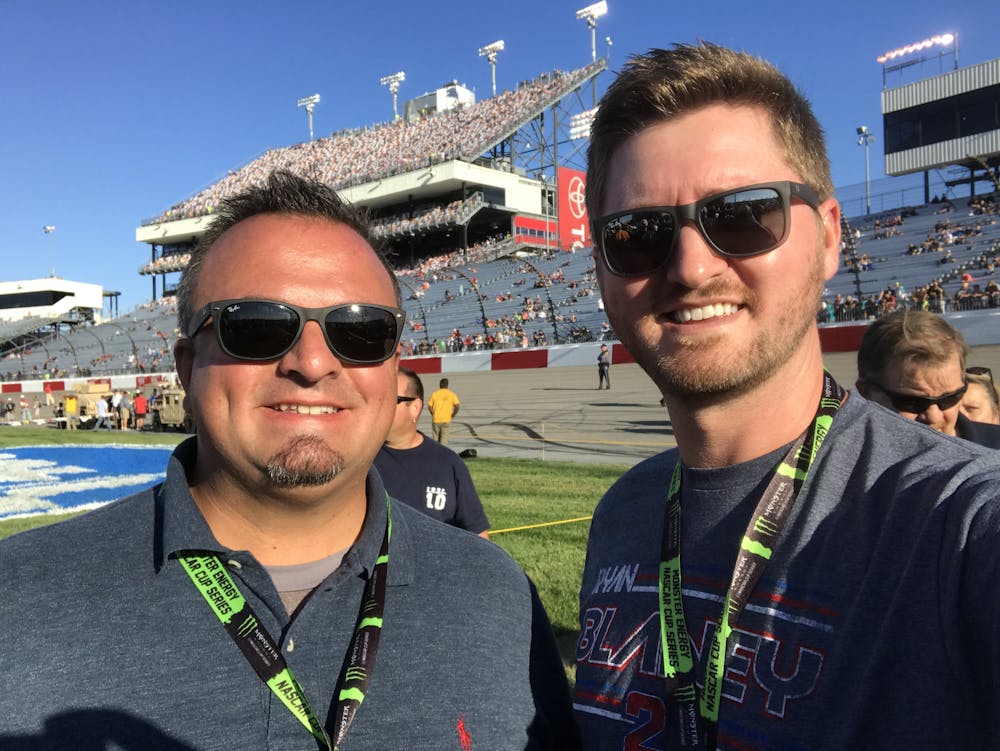 Best friends since 2006, Zach Harmon (picture right) from Goldsboro, NC and Allen Carpenter (pictured left) from Newland/Crossnore, NC began tossing around a crazy idea back in 2012. In the past 7 years it took on many forms while Zach owned a daycare, and Allen was managing Virginia Motorsports Park. Both have always had a passion for eating great food, trying new flavors, and have taken some of these amongst their travels to create the best of the best.
They began traveling up and down the North Carolina coast looking for the perfect spot. From just a bar, then it twisted into wine and craft beer, maybe add some small food items…that is until one warm January day in early 2019 when Zach and Allen were back in Wilmington, NC where they kept being drawn back to, walking up and down Front St., and saw a spot available. They called and were told that the spot was already under contract but another spot was now open in the historic Chandlers Wharf Building. Unknowingly for years Zach and Allen passed the spot and often times looking inside at what a great space it would be. From that day forward two guys who have never been in the restaurant industry owned a full restaurant and bar.
While on the way back through Richmond, VA from a NASCAR race Allen ask Zach "so if we did this deal what would we even call it?" Zach immediately said "why not our nicknames?, Rooster & The Crow"
Zach's mother often called him Roo which over time transitioned into Rooster, when in the 1st grade Zach got a pet silky rooster named Peeper. Peeper would follow Zach around just like a dog and didn't think fond of many others, but Zach. From then on the crows from Peeper could be heard across the yard along with Zach's mom Alicia hollering his nickname for he and his brother to come inside.
Allen's stemmed from a little more rough nose area when he was racing and officials made the wrong call so he told them…well we'll just say there were some beeps and blurs and to make it short, that he would never race at that track again. At this point in the story you've got a good idea where this is going. Allen a short time later did indeed return to that same track where fellow competitors on the starting line started cawing at him like a crow because that's what he had to eat. From that day forward all across the drag racing scene Allen became synonymous with Crow.
After months of renovations and working on a menu that we felt we could execute with great ingredients and taste fantastic every single time we finally opened our doors for a soft opening on the evening of May 23, 2019.
We are thrilled to be in Wilmington, becoming part of the community, and look forward to serving each and every one of you. So next time you're in, holler one of our names and we'll be sure to come over and say hey to y'all.